Foundation to a Winning PR Award Submission
Wednesday, August 5, 2015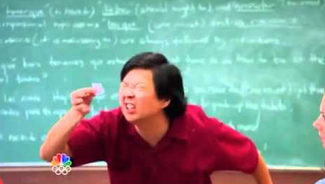 I had the opportunity to serve as a PR judge for a non-profit organization outside of New England that covered multiple states. I've been a long-time judge for the Publicity Club of New England, so I was excited to see new submissions and styles of public relations execution elsewhere. From experience, I know that it takes a long time to formulate a submission, recall a campaign and the steps, why you planned one way over another and then gathering the data. Sometimes I think it's harder to be a judge because you have to read several submissions and try to envision the entrant's plan. A lot of people rush through their submission and leave out crucial steps, forgetting to connect the goals with the outcomes. I sometimes put my head in my hands.

After this process, I've concluded that submissions in New England, the West Coast, South and the West are all the same. Here are some tips to boost your odds at winning.

1. Review the Categories
Choose the right category for your submission. A full interactive campaign with multiple parts belongs in just that, not a magazine division. Please don't waste my time writing about the full multi-tiered campaign and its results when 2 percent of your program was a magazine. I'm not convinced, and I will recommend that we eliminate your entry.

2. Goals + Objectives = Measured Results
Show me your strategic thinking. In the planning section, tell me what your goals and objectives were for this campaign and then in the Results, connect back to the Planning section. Show with statistics, quotations, examples how you were successful. Please don't provide broad stroked goals such as, "We want to provide more recognition". Did you do any pre-surveys? How unrecognized is it? "We want a 2% bump in awareness in the 25-40-year old category." That is specific and measurable.

3. 499 Words
The executive summary is a one-page or less summary of your campaign. Please don't shrink your font to say more or go beyond the allotted word count. What will help your case is - if you express your genuine insights in fewer words. I am certain of this. Did I tell you how many more submissions I have to read?

4. Spelling
Spelling errors count as a deduction. Please spellcheck the titles on all attachments too. Use a dictionary, not the Internet.

5. Communication Strategy
In this section, I want to understand best your campaign. I'm not interested in who was on your staff, or every tactic that was done, but more important is the insight that you based it on. Did you utilize research? Please explain.

6. Results
This section frustrates me a lot. This is where you connect your story back to the Goals & Objectives, and you prove that your submission did have results, and you accomplished what you sought to do. It's quite simple. List each of the Goals & Objectives and answer them. Your results must be clear and show you calculated a business impact, such as boosted sales by 2 percent; increased Facebook likes by 100 or survey results demonstrated a customer satisfaction rating of 85 percent. Please don't make me try to guess how you made an impact and telling me that your customer liked it is not enough. Provide testimonials, and measured impact.

7. Attachments
Instead of providing me copies of every placement and blog achieved, how about making a list on an excel spreadsheet for me to read. It's easier and less paperwork for me to read. You can provide a few examples or pull quotes from different placements. Yes, I do want to see your survey but only the results, not the 455 pages attached. As a judge, how would you like to receive a submission? Think carefully.

I wish you the best on your winning submission!