Testimonials - Your Words Motivate Me!
Wednesday, June 1, 2022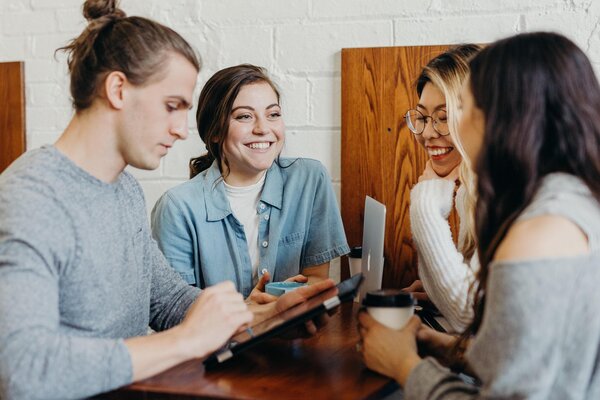 Maryanne, I wrap up a 39-year career at Channel 5 TODAY….but can't leave without saying goodbye to you. You've always been so great to work with….reasonable, understanding, and extremely professional. Thanks for your input over the years….I wish you all the best.

Working with MKPR has been a very successful experience, their determination and tenacity has helped us to launch a new brand in the US to a high level media and the pick up has been fantastic.
Dear Maryanne, I cannot begin to thank you enough for all the amazing efforts, time and caring you have provided me over the last few months. No one has ever done anything quite like this for me.

We brought Maryanne Keeney Public Relations firm on board with the expectation that they would help us to get some coverage in the media for our holiday gift items. We received far greater value than we expected. In the course of developing our approach MKPR clarified our brand's position. We received an excellent crash course social media. We received exposure in a far greater geographic area and scope of media that ever anticipated. MKPR provided us with valuable media feedback on how the brand was perceived. It is a rare experience to find a service company that so greatly exceeds expectations. We can highly recommend MKPR who operates as a true partner in your business.

Maryanne – You were right, we were not thrilled with our venture into the world of "large" marketing agencies!

Maryanne brought us inspiring ideas, launched me on social media, had articles written about the store, handled negative social media. March is usually my slowest time but not this year. Sales were up 5x. She gives you 100% and it's been a pleasure.
Hey Maryanne, What a miracle you are. I'm now chair of the board and a lot of credit goes to you.
Maryanne Keeney and her firm is an essential partner for our business. The professionalism and experience is top notch here - my team and I highly recommend!
Hi Maryanne, Thank you for sending the links. We got some great press on the event and a lot of community good will. As always, thank you for your guidance and encouragement in making the event a success.
Oh . . . and one more thing, I have to give mad props to the only personalized follow up I received from the Summer Fancy Food Show - Maryanne Keeney Public Relations on behalf of Harbor Sweets. Holy hell fire! Just one person and I think she's kind of awesome for taking the damn time. If I were you, its who I would hire. Here's her site www.mkpr.net and tweet her up on the webs (and no, she has no idea I am writing this, but I bet you she'll respond in the twittersphere because she gets it.)

We always say that the company's best exposure came from your services.

The trustees met with Christie's last night. Christie's marveled at how favorably the media treated us throughout our ordeal ... said it could not have been better from their perspective. They asked who helped us. I told them about you!

The impact has been an unbelievable experience. The spread in Oprah's Magazine definitely put Cape Clogs into the correct marketplace for our customer base in addition has doubled our sales for this quarter.