Future Cast: Will Robots Replace Journalists like Toll Collectors?
Friday, August 14, 2015
By Maryanne Keeney, Principal of MKPR, LLC, (www.mkpr.com, @Mayne) and Loring Barnes, APR, Founder of Clarity Group(www.claritygroup.com, @loringbarnes). No robots were involved in creating this content.
Will robots be the future of journalism? Before you discount that proposition consider this: the LA Times and AP have already incorporated robots into their news reporting operations. Just last August, NBC News included journalism among a list of nine professions to become vastly altered by machine replacing man, even to the point of being obsolete.
It is no secret that two trends point this as being plausible:
Media organizations are economizing and diversifying in order to maintain audiences and profits. Today's business model leans towards stringers and freelance contributors over full-time staff. Mobile news platforms are the growth corridor, and every news outlet is looking to harness the newest technology to win and hold its audience.
We consume news differently than we did even five years ago. Between back-end algorithms to track user behaviors and the push toward data, technology is the essential competitive tool that newsrooms use to power speed, number crunching and fact analysis.

Reporting is Sky Rocketing
Enter journalism robots, which are generating automated news stories at an incredible rate. For the AP, it uses Automated Insights, a sophisticated back-end financial publishing technology that writes corporate earning recaps and does everything journalists used to do: retrieve data from earning reports, extract key insights and put them into context against an aggregate population, and intuitively formats news briefs in natural language. Robots distribute these stories in real-time to multiple media channels, including Yahoo, Comcast and Samsung. The impact for volume and cost is significant. The AP used to manually produce 300 earnings reports per quarter, leaving thousands of company stories unreported. Today it reports 4,400 financial news stories, a skyrocketing ten-fold increase.
Thus far, robot journalism has achieved traction in the quantitative-laden data environment of business news by extracting data from reports and plugging them into prewritten templates. Stories instantly have stock prices, ticker symbols, stock exchange and company names. Forbes.com uses artificial intelligence to generate and automate its distribution of news from live data sets and content from previous articles. Robots at the LA Times write on crime reports to earthquake activity. Robot journalism generates millions of articles per week and the technology can produce 2,000 articles per second.

Crazy for Robotics
We can theorize about how robots could infiltrate news reporting for other industries for which data collection is central to news content: science, medicine, astronomy, education, transportation, government, sports and energy are a few. Behind this list are entire news organizations, departments, writers and producers tasked with some key aspect of fact finding, analysis, content generation and deployment. Take Boston's weather and the newsrooms that were on overdrive this winter reporting on record-breaking snowfall. They gave giddy daily updates of weekly fall comparing with data from the past 130 years.
Robotics and automated technologies have advanced mightily and replaced human hands in manufacturing and product distribution operations. More automation is on the way. In August 2014, NBC News reported that journalism is one of nine jobs to become obsolete, along with rescuers, babysitters, soldiers, astronauts, store clerks, drivers, paralegals, and pharmacists. To manage human behavior, the use of holograms and interactive avatars are becoming more commonplace as seen at Logan Airport's TSA agents and with casino dealers at The Cosmopolitan of Las Vegas. In Japan, androids are newsreaders, greatly reducing the unforeseen impact of a major personality change, or the foibles of an established news anchor like Brian Williams.
Is there Room to Welcome the Technology?
One could argue that robots are being deployed to operate a part of journalism that most do not want to do, and at greater speed and accuracy. Few journalists want to scan mundane wired stories looking for a glimmer of a story. In truth, summarizing the day's business earnings and writing business briefs can be a very dull job.
Where will the trend toward robotics in journalism end? Will having humans in the boardroom but less in the newsroom neutralize political polarization of TV networks and daily newspapers? Will the proliferation of robot journalism eliminate the distinctive styles and personalities of news reporting as it becomes more homogenous? Will drones be doing field reporting, particularly in global areas of unrest where reporting puts a journalist's life at risk? Who is accountable for data errors? Does the news organization own the story or is the automated technology liable?
For PR professionals how will we adapt? Could this be a positive trend relieving journalists of mundane data crunching for a chance to write more creative, probing and judgment-sourced-based articles? Will we see more investigative or feature stories in the future? And frankly, how do we pitch a robot? Are there ways to sway an aggregate technology? No doubt, personal relationships will be lost in various news departments. How about phone or email a robot? It is hard enough to get a response from a journalist these days. Email has already replaced coveted phone and one-on-one relationships from long ago. The downside is reaching a journalist and a robot will become more difficult. The plus side is that robot journalism could improve PR client measurement reports with more business-statistical generated media coverage.
Data is a growth industry, as is CRM. How robots factor in how we source, consume and enjoy diverse news content is an unfolding story. What is the tipping point where the value of human journalistic qualities such as emotion, curiosity, passion, ingenuity, insight, relationships, trust, and experience, balance the scales against the goals of audience reach, efficiency and ROI? How will the pricing model adapt for the changes in content?
As we ponder these perspectives, perhaps it bodes well for the value and respect that journalists and bloggers hold for our profession. In the meantime, the next time you flip a page of an E-Reader magazine or find an infographic, look at the byline and ask: was this story created by a journalist, or by a robot? And how is the PR profession educating itself for the eventuality of needing to factor both possibilities?

Maryanne Keeney is a former past President of the Publicity Club of New England.

This was also printed by the Publicity Club of New England.
###
Foundation to a Winning PR Award Submission
Wednesday, August 5, 2015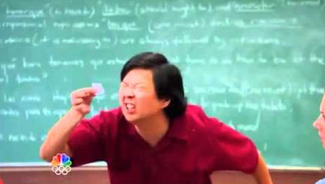 I had the opportunity to serve as a PR judge for a non-profit organization outside of New England that covered multiple states. I've been a long-time judge for the Publicity Club of New England, so I was excited to see new submissions and styles of public relations execution elsewhere. From experience, I know that it takes a long time to formulate a submission, recall a campaign and the steps, why you planned one way over another and then gathering the data. Sometimes I think it's harder to be a judge because you have to read several submissions and try to envision the entrant's plan. A lot of people rush through their submission and leave out crucial steps, forgetting to connect the goals with the outcomes. I sometimes put my head in my hands.

After this process, I've concluded that submissions in New England, the West Coast, South and the West are all the same. Here are some tips to boost your odds at winning.

1. Review the Categories
Choose the right category for your submission. A full interactive campaign with multiple parts belongs in just that, not a magazine division. Please don't waste my time writing about the full multi-tiered campaign and its results when 2 percent of your program was a magazine. I'm not convinced, and I will recommend that we eliminate your entry.

2. Goals + Objectives = Measured Results
Show me your strategic thinking. In the planning section, tell me what your goals and objectives were for this campaign and then in the Results, connect back to the Planning section. Show with statistics, quotations, examples how you were successful. Please don't provide broad stroked goals such as, "We want to provide more recognition". Did you do any pre-surveys? How unrecognized is it? "We want a 2% bump in awareness in the 25-40-year old category." That is specific and measurable.

3. 499 Words
The executive summary is a one-page or less summary of your campaign. Please don't shrink your font to say more or go beyond the allotted word count. What will help your case is - if you express your genuine insights in fewer words. I am certain of this. Did I tell you how many more submissions I have to read?

4. Spelling
Spelling errors count as a deduction. Please spellcheck the titles on all attachments too. Use a dictionary, not the Internet.

5. Communication Strategy
In this section, I want to understand best your campaign. I'm not interested in who was on your staff, or every tactic that was done, but more important is the insight that you based it on. Did you utilize research? Please explain.

6. Results
This section frustrates me a lot. This is where you connect your story back to the Goals & Objectives, and you prove that your submission did have results, and you accomplished what you sought to do. It's quite simple. List each of the Goals & Objectives and answer them. Your results must be clear and show you calculated a business impact, such as boosted sales by 2 percent; increased Facebook likes by 100 or survey results demonstrated a customer satisfaction rating of 85 percent. Please don't make me try to guess how you made an impact and telling me that your customer liked it is not enough. Provide testimonials, and measured impact.

7. Attachments
Instead of providing me copies of every placement and blog achieved, how about making a list on an excel spreadsheet for me to read. It's easier and less paperwork for me to read. You can provide a few examples or pull quotes from different placements. Yes, I do want to see your survey but only the results, not the 455 pages attached. As a judge, how would you like to receive a submission? Think carefully.

I wish you the best on your winning submission!