PR Myths and You Don't Know Everything
Monday, January 10, 2022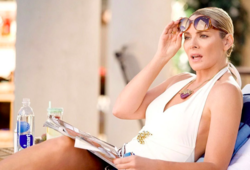 Some thoughts on my mind with a bit of humor.
1. I love my clients and am proud of MKPR's longterm relationships. Trust is not a myth.
2. Truthfully, if you want someone to agree with all of your ideas then I am not your public relations professional.
Samantha I am not. I wish I attended glamourous parties. Okay may be before COVID for product launches.
Public relations is not media relations and press releases. It's not crisis communications, creating credibility, measurement, event planning, social media, analyst relations, community planning, content, consulting or more. It's all of this and you need it.
My media rolodex is full, but your concern should not be who I know but if I can get to the crux of your story.
Advertising is paid, controlled and guaranteed. I work and earn story placements. Wrong company.
PR is not free and is expensive. It's takes time, heart, consideration and expertise.
PR is creating relationships on your behalf and building your brand.
PR is not going away. It's evolving and doing more. Crisis communication will always be needed.
Purpose driven marketing is misleading. Simply, your purpose is to explain what your organization does. Your marketing is to inspire sales and rally employees. Brands like Patagonia weave their purpose into their marketing.
Being authentic is aligning with your values, being true and your actions reflecting them. Too simple in a digital age?
I do charge a fee for consulting and extensive conversations - you want help though?
Lets discuss your organization, needs and where MKPR may support. For a proposal, can you meet the base monthly fee?
We all dislike Zoom. How about Google Meet? We need a brief talk so please take the phone call.
I'm curious and want best to succeed. Please tell me about your organization and brand. Reporters know when we don't know our stuff.
Reporters and freelancers tend to write for more than one outlet. They too are looking for revenue. Have you considered an affiliate program?
Yes, I'm serious. I want to send free product to a valuable and important contact.
Yes, your intern could do a public relations strategy and execute, but you're contacting me because you want experience and success?
Due to limited time, I only answer a few school projects a year.
MKPR's media list is proprietary and not for sale or lending.
Does your company give back or respond to inquiries, social media comments, advocate and support others?
I do take time to regroup, vacation, and spend time with my friends and family.
Thanks for reading.